Sale!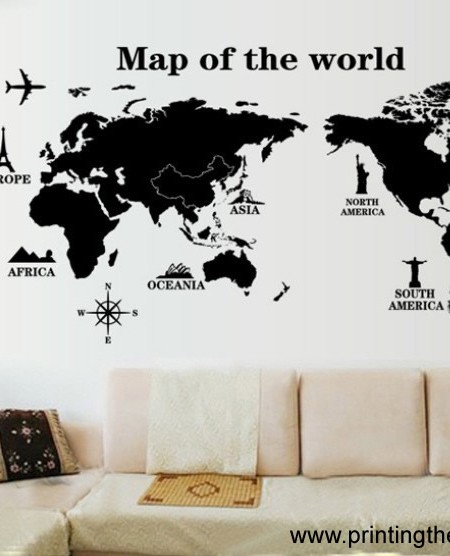 Product Description
Wall Decals
Wall Decals are big decals covering the size of wall and are used for decoration in houses or malls, Branding in stores and for learning in institutions. Wall decals are mainly made from vinyl sticker stock which comes in roll and have great adhesive tendency. But further more it can be categorized in three main categories:
White Wall Decal
Clear Wall Decal
Vinyl Cut Wall Decal
White or clear wall decal is a large decal printed with given artwork and looks fabulous on wall covering. Whereas vinyl cut wall decal have artwork cut shapes of vinyl material after printing and it has front and back peel for applying it to the desired place. You need to peel off back to put it in place and then the peel off front peel to remove background. It is best to apply these decals in parts as you are dealing with big decal.
If you are not sure which material or product is suitable for your project? You can contact our 24/7 customer care via email sales@printingthestuff.ca or (647) 846-6929 and even on chat support.