Sale!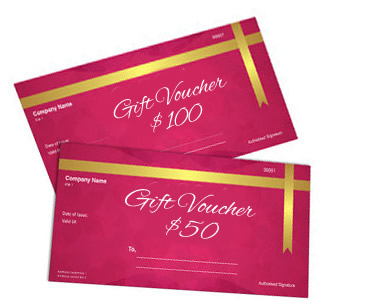 Product Description
Gift Certificates
Offering gift certificates to your existing clients and customers is a great way to enhance more sales of products and services. It also helps in increasing the loyalty of your customers towards the business. Moreover, the best part of investing with gift certificates is that it offers huge returns on its investment. So, let's have a look at some of the advantages of having sensible gift certificate marketing strategy which you should implement for the branding your business.
Enhance Sales: Yes, it is true that a gift certificate work. With the assistance of a right gift certificate, one can enhance more sales by reaching more and more customers at a single glance. For implementing this business cars, definitely user will again invest their money towards on your products, which means your profits will keep going.
Increase Brand Awareness: Gift certificate for any organization gives an opportunity to an owner to promote their products and services. This happens because the sale of gift certificates allows more and more new customers to try out for business while assisting the existing one.
Improve Cash Flow: When any person purchase a certificate, it means that they are already pre-paying you for services. In other words, we can also say that the selling of gift certificates means the submission of cash deposits or the payments for the services which they will use in future.
Thus, these are the three amazing benefits of having gift certificates which can't be denied. Looking to acquire such advantages for your business too, then come up with the leading online printing service provider, " Printing The Stuff". With a team of extremely experienced professionals, we are offering you the best printing services at most affordable rate. The sizes which we are offering here include 3″ X 7″, 5″ X 7″, 6″ X 8.5″, 7″ X 10″, 8.5″ X 5.5″, 10″ x 7″ and custom sizes. To know more information related to our printing services, please feel free to call us on our helpline no: 647-846-6929 or send us email at: sales@printingthestuff.ca.
Template