Sale!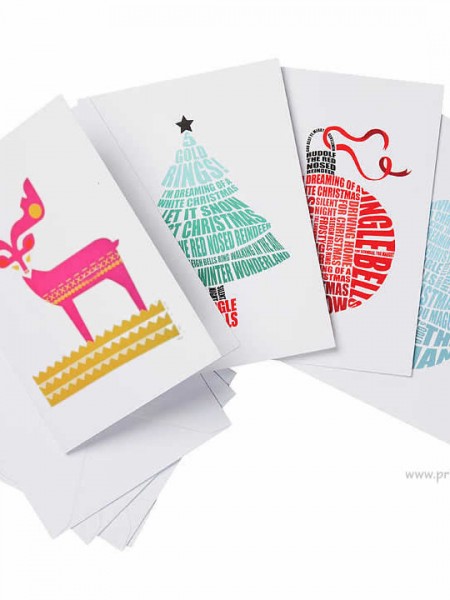 Product Description
Greeting Cards
When greeting cards first came into existence, there were full of designs and drawings  created by the artists at that time. Well, if you compare it with the miniature of the art, that was really beautiful but it was so far from the personal point of view. However, if you compare it with the latest greeting cards, they are far more stylish and can be used for business purpose also. So, today we are here to discuss some of the crucial reasons why you should go with greeting cards for branding your business or how it will help your business to grow:
Personalisation: The very most important thing of having greeting cards these days is only for the feature of having personalisation. It makes clients feel loved and make your cards remembered for a longer period of time. Having a tailored message, customized images will add a personalized touch and thus targeting comes into play.Also make sure to go through the previous records to understand the demand of clients and thus print as per the relevancy to their tastes.
Cost Effective: If you compare the modern method of printing with the traditional one, these days printing cards are more effective and also take less time and money. These days, greeting cards allows for a quicker and cost effective route. In short, it provides more richer experience and always keep ensure to go with the modern term of communication.
Speed: Whether you have a couple of months to complete the whole project or only a week left with you, with the assistance of online printing service provider, one can complete the whole greeting printing project within their turnaround time. The only thing which you need to do is to select the image and thus can personalize the message easily.
To grab all the above benefits, it is extremely necessary that you should appoint a right online printing service provider to have maximum advantages. For this reason, "Printing The Stuff" is the perfect option for you. The sizes which we are offering include 5″ x 7″, 6″ X 8.5″, 7″ X 10″, 8.5″ X 5.5″, 10″ X 7″ and custom sizes. To know more information related to our printing services, please feel free to call us on our helpline no: 647-846-6929 or send us email at: sales@printingthestuff.ca. 
Template